Entrepreneur Resorts & Vision Villas
A boutique resort tailored to travelers and groups who seek to retreat, reflect, revive and renew. Located away from Bali's tourist belt, Vision Villas offers a seventeen room retreat tailored to learning and discovery, with luxurious rooms, water gardens, gorgeous outdoor pavilions and Bali's most comprehensive library of books and DVDs – covering all subjects from health, wealth and leadership to relationships and personal growth.
Vision Villas creates the perfect opportunity and environment for a life changing experience. A haven of tranquil seclusion; it is the perfect location for relaxation, introspection and transformation.
Visit Entrepreneur Resorts Site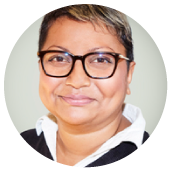 Roger is a genius and his openness and fast accuracy to share business advice is phenomenal. He can take you to the next level that no other expert can do. Within the 3 months of working with Roger, I had my business acquired with an investor so that I can grow it and earn an amazing income, I empowered my team to run the business which they are doing very well and I embarked on a new venture supporting my life's purpose. How awesome is that!"